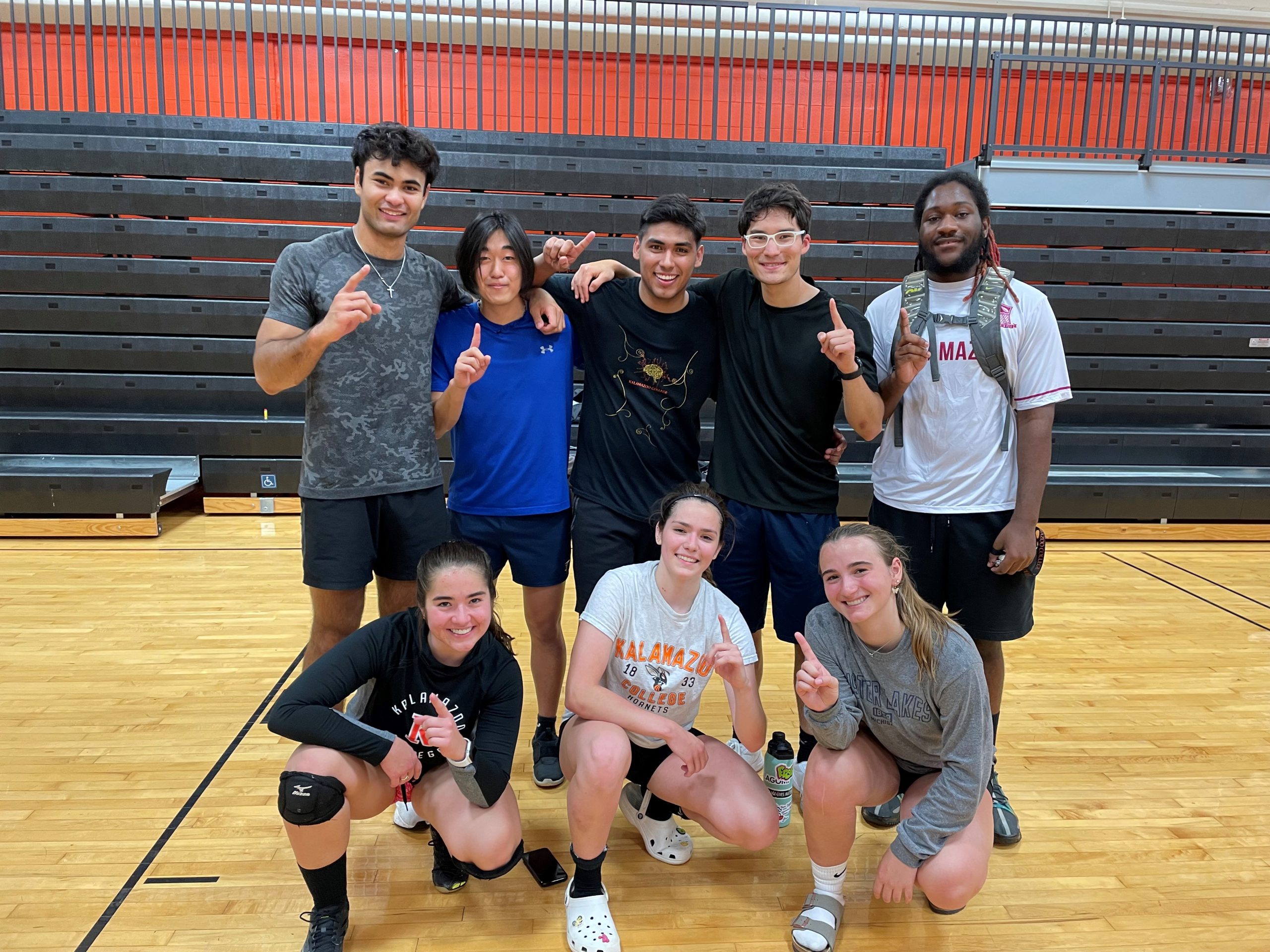 Welcome to Kalamazoo College Intramural Sports!
Intramural participation is open to all students, faculty, and staff. Students who are a member of an athletic varsity team are not eligible for competition in that sport (e.g. Kalamazoo College soccer student-athletes would not be permitted to play in the soccer league.)
Participants are expected to display the highest levels of sportsmanship, fair play and good conduct in accordance with the general rules and policies of the Student Handbook.
Intramurals is a safe, fun environment, and we look forward to having you participate!
Available Intramural Sports at K
Signing up through IMLeagues
All Kalamazoo College Intramurals information can be found on the
K College Intramurals IMLeagues page. Please note that all intramural participants will be required to create an IMLeagues account.
IMLeagues App Instructions
IMLeagues now has a mobile app.
Log into your account or create an IMLeagues account
Click the "Get Involved" button at the top right of your user homepage OR click on Kalamazoo College link at the top to go to your school's homepage (the current sports will be displayed, click on the sport you wish to join)
Choose the league you wish to play in.
From here you can join the sport in one of three ways:
Join a team:

Find existing teams on the league page and click the "join team" button to send a request to join a team.
Accept a request from the captain to join their team.

Join as a Free Agent:

You will be visible to all members of the site and can request to join teams, or post information about yourself so teams can request to add you to their team.

If you are a team captain, create a team:

Captains can invite members to their team by clicking "Team Options" and then "Invite Members" link on the team page. Any invited members must accept the invitation to be joined to your team.

If they've already registered on IMLeagues: search for their name and invite them
If they haven't yet registered on IMLeagues: scroll down to the "Invite by Email Address" box and input their email address.